Bumford's are specialists in the installation and servicing of oil boilers and oil fired central heating systems. Working from our Hoyland, Barnsley office, showroom and warehouse, we cover a wide range of Yorkshire and North Derbyshire both installing and maintaining oil boilers, oil heating tanks and associated products. Our main areas of work include Barnsley, Sheffield, Rotherham, Doncaster, Mexborough, Stocksbridge, Penistone, Holmfirth, Dronfield, Worksop, Chapeltown & Ecclesfield and all the surrounding villages in between:
Oil Boilers run on heating oil used to provide heating and hot water to households and are a popular alternative to natural gas for those without a mains gas supply. There are different kinds of Oil Boilers available on the market including Regular Oil Boilers, Combi Oil Boilers and System Oil Boilers all uniquely designed for different types of Properties. An Oil Combi Boilers is suitable for use in small houses, bungalows and flats with only a single bathroom. With an Oil Combi Boiler user's can benefit from the convenience of instant hot water with is generated by the boiler when demand for hot water is made. Therefore with a Oil Combi Boiler there is no need for a hot water cylinder or feed/expansion cold water tank in the loft and so freeing up valuable living space.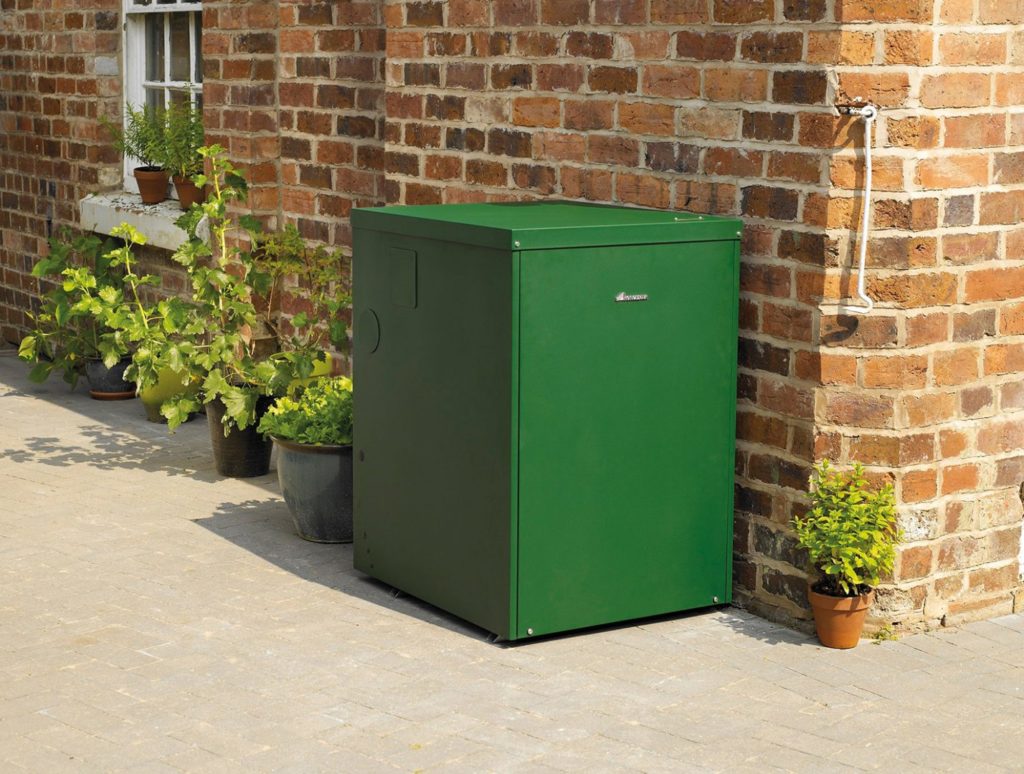 Regular and System Oil Boilers are more suited to medium to large properties with more than one bathroom as they work on the principle of stored hot water. The hot water they generate is stored in large volumes in a hot water cylinder that is capable of providing multiple outlets in homes with a large demand for hot water. The difference between a Regular and System Oil Boiler is that a system boiler has both a central heating pump and expansion vessel built into the boiler, unlike a regular boiler. Also with a system oil boiler, the central heating system is sealed therefore once the central heating circuit is filled it should not require topping up with water, unlike a regular boiler where the central heating system is periodically topped up via the feed/expansion tank. Furthermore, each type of Oil Boiler is available in different output options providing more flexibility when choosing the right Oil Boiler for your requirements.
Most Oil Boilers nowadays are condensing Oil Boilers and are capable of reclaiming any latent heat within the waste gases which would otherwise be lost by a non-condensing boiler. A Condensing Oil Boiler has a secondary heat exchanger and the waste flue gases are redirected over this before being expelled. The secondary heat exchanger can reduce the flue gases temperature by around 55°C which is a significant amount of energy. This can help household reduce their fuel consumption and in turn reduce their fuel bills which is good news for heating oil users. The reduced fuel consumption also means that the homes carbon footprint is also significantly reduced making the heating and hot water systems more environmentally friendly.
Some of the services we offer
Oil Boiler design, specification and installation
Oil Boiler Service
Oil Storage Tank Removal & Installation
Oil Storage Tank gauge installation
At Bumford heating, we have several years of experience fitting and servicing Oil Fired Boilers and heating systems across Yorkshire and the surrounding areas. Our highly skilled and qualified OFTEC engineers can assist with the design through to the installation of any Oil Fired Boiler and heating system. Contact us now to arrange a free, no-obligation, no hard sell quotation.
Why not come and visit our showroom which features the latest in heating and controls technology, including a fully operational boiler and underfloor heating system.