1968 was a year that changed history. It was a year of seismic social and political change across the globe. From the burgeoning anti-Vietnam war and civil rights movements in the United States, protests and revolutions in Europe and the first comprehensive coverage of war and resultant famine in Africa. The world would never be the same again. 1968 was also the year that a plumber from Sheffield decided to make a go of it himself. And so Bumford's was born.
Bumford Heating Limited Timeline
1968 – Chris Bumford borrowed £250 from the bank to start Bumford Heating. Working with his wife Beryl in a spare bedroom at their home in Wincobank, Sheffield. A garage on Holywell Road was rented to store materials.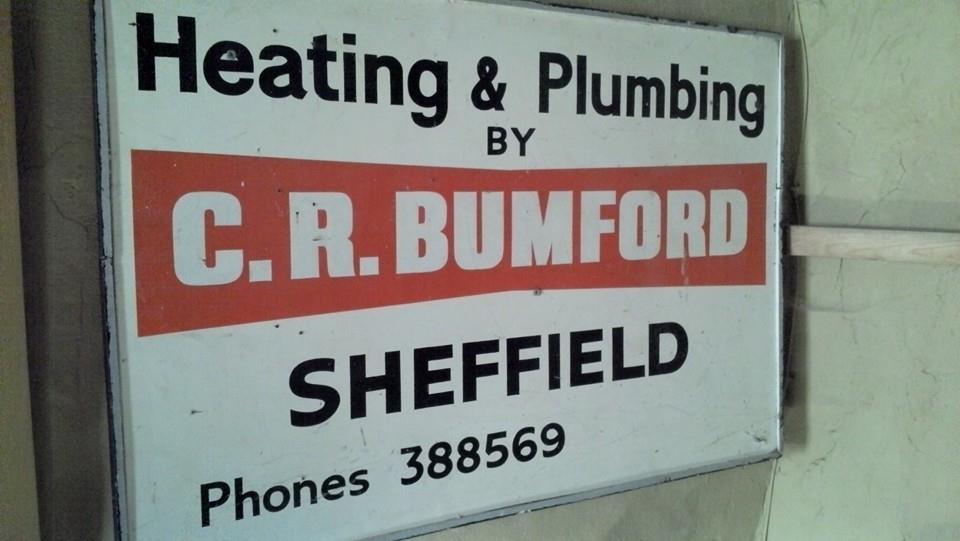 1969 – Chris employed Roger Couldwell, a former colleague at E.C. Flowers & Servowarm. Roger continued to work with Bumford Heating up until his retirement in 2007.
1973 – The company bought new premises in Hemingfield, Barnsley. The old Co-op shop on School Street became a warehouse, showroom and office. During 1973 the company expanded, undertaking work for British Coal and local authorities.
1978 – Bumford's had outgrown the Hemingfield site so moved to larger premises on Millhouses Street, Hoyland. After hard work converting the old garage, the new premises boasted a large showroom and warehouse. The warehouse was so large, a badminton court was built inside and the firm competed in the local Barnsley league.
2008 – The latest move saw the company move to a modern office and warehouse on Shortwood Court, Hoyland, Barnsley. The new premises have enabled the company to grow and now include a state of the art heating showroom.